Packing
No matter the size of your move, our professionally trained moving teams offer the best packing services around.
Our Speciality
We are Different from others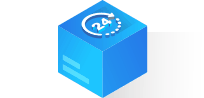 Packing services for all types of move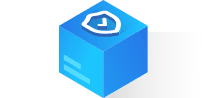 Certificate of Insurance upon request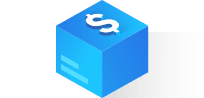 Best rates with best quality service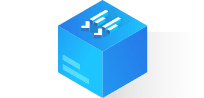 Free in-home estimate upon request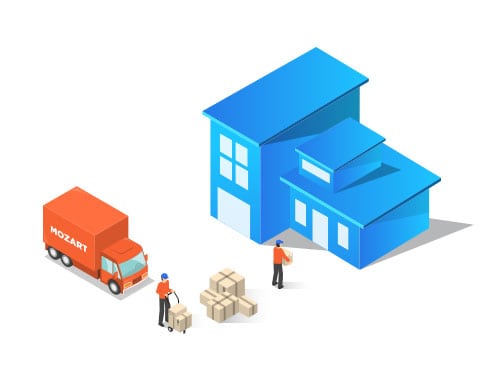 If you dread packing, you're not alone. Packing is one of the most time-consuming aspects of moving, and it's also one of the most important. Do it wrong, and you could have a disaster. Fortunately, the professionals at Mozart Moving are not only Boston's top moving company, they are specially trained in proper packing techniques as well.
Fully insured and bonded, you can rest assured that all your items and furniture will be properly packed, loaded, delivered, unloaded, unpacked, and even put in their proper place for you. Or if you need items packed but not moved, we can do that as well. We're happy to provide you with top-notch, customizable packing experience from start to finish.
Our specially trained team of Boston movers packs and unpacks your items safely and efficiently.
Mozart Moving uses proven techniques to efficiently pack and protect even your most delicate items.
Properly packing your items takes some time and expertise. The good news is our team at Mozart Moving is expertly trained to safely pack and unpack even your most delicate items. Our Boston-based packing experts use proven techniques to ensure that your belongings are kept safe before, during, and after your move. We understand that time is money, so our team is trained to pack and unpack carefully and efficiently, protecting your items and your valuable time.
Our flexible packing services allow you to choose how little or how much you want us to pack for you — whether it's everything in your house or office, only the fragile items, or somewhere in between. Even if you only need items packed but not moved, we are happy to help. We guarantee your items will not get dirty or damaged during the process.
Procedure
How can you get our services?
1
Submit
Let us know where and when you are moving, or if you only need items packed.
2
Inventory List
Provide us with an inventory list of all the items you need packaged.
3
Receive flat rate
Receive a flat rate. Our prices are provided with your specific needs in mind.
Included
What's Included in Our Packing Services?
Careful packing and unpacking of belongings
Customizable packing options
Attention to detail
White glove service
Protection of your home or office from damage
Bonded and insured professional services
Competitive rates
Hassle-free packing
Efficient packing experts who stay until the job is completed
Packing only options
Excellent customer service from beginning to end
Peace of mind from knowing you're in good hands

A worry-free moving experience
We'll take great care of your furniture and valuables

Cautious packaging services
Each of your items is considered fragile, and we'll treat them like they were our own

Attention to detail
Your belongings will always be safely packed and inventoried

White glove services
We guarantee your items will not get dirty or damaged during our packing services

Efficiency
We'll arrive early and we'll stay until the job is completed to your satisfaction
Should You Pack It Yourself or Hire Mozart's Professional Packing Team?
When considering when it's smarter to pack your items yourself or hire Mozart Moving's professionally-trained packing team, remember that doing it yourself is not free. While packing items yourself may seem like it saves money, you need to weigh how much time and effort you will spend doing it yourself.
Even if you choose to do some of the packing on your own, consider having Mozart Movers professionally pack your most valuable or fragile items to ensure they stay safe and sound until they are placed in their new home or office. Mozart Movers usually recommends letting our team wrap and pad your furniture and major appliances, as well as any items that need to be disassembled and/or crated.
Packing Tips from Our Expert Team
If you choose to do some or all of the packing on your own, make sure you have almost everything ready to go when our movers arrive. You should only leave things you need the night before and the day of the move to pack at the last minute.
Packing Supplies You'll Need
Boxes/Crates: While it may be tempting to gather used boxes from grocery stores, offices, etc., your items will be much safer if you utilize new boxes and packing materials designed specially for moving.
Professional moving cartons come in a variety of sizes and designs. Here are some of our recommendations:
Dish Packs: These corrugated or double-walled cartons are a smart choice for your small breakables, such as dishes and glassware. You can add dividers inside your cartons for additional protection.
Small 1.5 Cubic-Foot Cartons ("Book Cartons"): Like the name suggests, these cartons are designed for small, heavy items such as books.
Medium 3 Cubic-Foot Cartons: These mid-sized, sturdy boxes are a smart option for small appliances, pots and pans, and non-perishable foods.
Large 4.5 or 6.0 Cubic-Foot Cartons: These are good for your lightweight bulky items, like linens, towels, blankets, pillows, stuffed animals/toys, and lampshades.
Wardrobe Carton: These large cartons are designed to hold draperies or clothing.
Mirror Cartons: These adjustable cartons can fit most mirrors, pictures, or other large pieces of glass.
Mattress Cartons: These are available in every mattress size, from crib to king. You will need separate cartons for each box spring and mattress.
Packing paper: Newspaper works well, but don't use printed paper in boxes where the ink could mess up what's inside.
Wrap for fragile delicate items: Bubble wrap, foam peanuts, tissue paper, or even paper towels can work.
PVC Tape and a Tape Dispenser: Don't use narrow Scotch tape or masking tape.
Permanent Markers and Labels for Labeling Boxes: You can also create a color-coding system with stickers to help identify which room each box should go in. You should also mark boxes with "This End Up" or "Fragile" when appropriate.
A Box Cutter, Knife, or Scissors
A Notebook and Pen: You'll want to write down what is in each box as you pack them.
Expert Tips on How to Pack
Start with items you don't need, such as seasonal items.
Only leave the items you'll need right up to or on moving day to pack at the last minute.
Don't overpack cartons. 50 pounds should be the maximum.
Keep similar items together.
If you're moving items with drawers, be sure to remove anything that could break or spill in transit, or could damage other items.
Pack items with parts or pairs together.
Wind up and fasten electrical cords so they don't get tangled.
Place 2 to 3 inches of crushed paper in the bottom of cartons to help cushion items. Towels or blankets are also good to use for cushioning.
Fill in empty spaces in crates with crushed paper to provide cushion and help prevent items from sliding around.
When loading a carton, but the heaviest items on the bottom, lightest on top.
Make sure that you cover all sharp edges, etc., of items in cartons.
You can pack smaller boxes into larger boxes as long as the weight limit is not exceeded and enough padding/cushioning is applied.
Label where each box needs to go, then place a sign on the door of each room at your new destination so movers will know where to place boxes.
Place a special mark on the boxes you want to unpack first.
Packing by Room
How to Pack Your Kitchen
Start by packing the items that you don't regularly use, then work your way towards the ones you use often. The week before your move, begin packing everything except a few dishes, pots or pans, and drinkware. You may want to switch to paper plates right before your move.
It's also a good time to start using up all the food that's in your fridge or cabinets. Before moving day, you will need get rid of perishable food unless you plan to carry it yourself. Pack up boxed or canned goods in small containers, but only items that have not yet been opened. Wrap glass jars in paper.
Dishes
These fragile items must be carefully wrapped individually in paper, then ideally placed in dish pack cartons. (Place extra cushioning along the bottom of the carton.) These can come with dividers that help add extra cushioning. Be sure to mark the crates as fragile. China and crystal items may need to go on your "high value" inventory form.
For plates and platters, place each plate in the middle of a sheet(s) of paper or bubble wrap and bring the corners to the center, then tape. Flip over and do the same on the other side if needed. After wrapping each piece individually, you can bundle up to 3 plates of the same size together, wrapping with paper and securing with tape.
Plates and platters should be loaded vertically on their edges, with dividers in between. Be sure to include extra cushioning on the bottom, then place dividers between items. Larger plates and platters work well as the lowest level of your dish pack. Smaller plates, saucers, and shallow bowls should be wrapped the same way, then used to make up the second row in dish pack.
Hollow ware, which includes things like bowls and serving dishes, should be wrapped as you would fragile items then packed in crates like china. Depending on their size and weight, they may need to be placed as the bottom layer or second layer in your dish pack. After individually wrapping each piece, you can bundle or nest a few bowls together, then place them either upside down or on their rims. For bowls with lids, wrap the lid in newspaper, then turn them upside down on top of the bowl and wrap the lid and bowl together in paper. Place upright in the carton.
Cups and glasses should be rolled in 2 to 3 sheets of paper, starting from a corner of the sheet, folding the sides while you roll, tuck, and tape. Place cups and glasses upside down on an upper layer of the crate (i.e., toward the top, not the bottom). Make sure all cup handles face the same direction. Cover the layer with wadded paper.
Fill in any gaps with crushed paper, then add another 2 to 3 inches of wadded paper along the top.
Flatware, Serving Pieces, and Cookware
Any Silver items you have should be protected from tarnishing, which requires completely wrapping in paper or plastic wrap.
Flatware can be wrapped up individually or as sets using paper, plastic wrap, or small boxes, then fastening with tape. If they are in a chest, you may still want to individually wrap the pieces, or at least fill in the voids with crumpled paper to help prevent shifting. Then wrap the chest in something like a large towel for protection.
Pots and pans should be wrapped and placed in medium-sized cartons contained similar items.
How to Pack Bedrooms and Bathrooms
If you have a guest room, pack it first.
Have your children pick out which toys they want to take with them or keep out for awhile, then pack the rest. Placing specific stickers on the boxes with their items will help your kids identify their belongings as they are loaded and unloaded on the moving truck, helping them feel secure that their items are going to make it to the new home safely.
Place hanging clothes in wardrobe cartons, leaving them on their hangers. You will probably want to have several of these cartons from a moving company. If you don't use wardrobe cartons, you'll probably want to remove items from hangers. One idea is to pack as many clothes as you can in your suitcases, helping minimize the need for boxes. If you have furs, you may want to keep those with you rather than packing them on the moving van.
Shoes can be placed in shoe boxes then loaded in larger boxes, or individually wrap pairs of shoes together. Be sure to add cushioning for high-heeled or other fancy/delicate shoes.
Hats should be placed in hat boxes (or something similar in size) then placed in larger crates. Stuffing the hat with tissue will help keep it from getting crushed, and wrapping with tissue will help protect the exterior. Don't pack anything other than hats in the same crate. Be sure to label the hat crate as fragile.
Fine jewelry or other valuable collectibles (like coins or stamps) should never be kept in drawers or packed with other household goods. It's best to keep them in your possession or even hiring an armored vehicle to deliver them.
With toiletries, aerosol sprays – like deodorant or hairspray – cannot be transported by professional movers. You will either need to dispose of them or carry them with you. For bottled items, tape the lids shut and wrap the bottles, then pack in small cartons.
When packing blankets, linens, towels, etc., you may want to pack in a plastic bag for protection, then place in a carton. They can also be used to help wrap other fragile items or as cushioning in crates.
Pillows can be packed in cartons or placed in drawers or as cushioning in crates.
Mattresses are best placed in mattress cartons, which provide additional strength and protection.
Bed Frames should be dismantled, preferably before moving day if possible.
Mirrors and pictures can be packed in telescoping cartons designed for these items. Crating is recommended if the mirror picture is especially heavy.
Rugs should be left alone for the moving company to take are of. You may want to have your rugs cleaned before the move so they are nice and clean when they arrive at your new home. Rugs should be loaded last so that the are unloaded first and put in place so furniture can easily placed on top of them when unloaded.
Wardrobe cartons work well for curtains and draperies. When packing, fold them lengthwise then place over a padded hanger, securely pin, then hang in the carton. Another option is to fold the draperies and back in crates. Be sure to line with clean paper (not newsprint) to provide extra protection.
How to Pack the Garage, Storage Sheds, and Lawn/Garden Items
These are more difficult than some other areas because they are often filled with odd-shaped, heavy, and sharp items, as well as items that can't be shipped, like fertilizers or oil/gas.
Gather long-handled cleaning tools like rakes, brooms, and shovels, then secure together and wrap in a pad.
Dain oil and gas from any power tools, including your lawn mower, and pack any attachments separately.
Hand tools should be packed in cartons, with paper or old towels around sharp edges.
Remove the pads from patio furniture and pack separately in the appropriate-sized boxes.
Wrap outdoor umbrellas in padding or a plastic bag and tape it short. (Don't pack the umbrella stand.)
Remove the tank from your grill and throw out any unused charcoal.
Take apart any yard items you plan to take with you, such as swing sets or sheds. Place the hardware from each item in a separate labeled plastic bag or container. If possible, securely attach the bag to the item. Let your moving company know if you plan to move any of the following: leaf blower, snow blowers, riding mower, moped or motor scooter, trampoline, sauna, swimming pool, swing set/jungle gym, storage shed, or doghouse/kennel.
Pack planters and pots like you would other fragile items.
If you are taking garbage cans with you, wash them out first. If they are sealable, you may even want to pack items inside.
How to Pack Your Living Room
Furniture: Your moving company should take care of large items. Let them know ahead if you have leather furniture. They will shrink-wrap your large, upholstered furniture, but you can put couch pillows in boxes. Protect table corners with cardboard.
Home Entertainment Center: If it has glass doors, remove them if you can and pace in mirror cartons.
Piano: Let your moving company know ahead of time about any pianos. Upright pianos will be pad-wrapped, but generally don't need advance preparation.
Pool Tables: This is another item your moving company needs to know about ahead of time. It will need to be disassembled before moving, preferably by a professional, then reassembled by a professional in your new home.
How to Pack Your Home Office
Set aside any important paperwork.
Back up your hard drive on your computers.
Tie up all computer/printer cords so they aren't loose, then label what they belong to. Pack them in the same box as the electronic equipment they belong to.
For laser printers, remove toner and/or laser cartridges and dispose of them properly. For other types of printers (like inkjet), secure the print head.
For copiers, tape down the document cover, exit tray, and any other parts that could open. Remove the cartridge and paper tray. If the copier came with shipping pins, which are used to keep internal parts still while in transit, pull them out and put them in place according to the owner's manual instructions.
If your computer or other office electronics exceed $100 per pound, you will need to list those on your "high value inventory" form.
Packing Specific Items
Packing Electronics
Televisions may need to be crated on moving day. If you have a particularly large or heavy TV, let your moving company know ahead of time. Call your carrier ahead of time to have service discontinued and/or moved to your new home.
CD and DVD players should have their laser secured with transport screws that are located at the back of the unit.
Speakers can be boxed up, or if they are particularly large of heavy, they can be padded and placed on the truck.
Turntables usually have a plastic lock that will hold the arm in place. You may also want to tie the arm with string as an extra precaution. Tighten the screws to hold to turntable in place.
Records should ideally be placed in their jackets. Otherwise, wrap them individually in tissue paper. Pack in small cartons and mark as fragile.
Pack any remote controls and wires in the same box as the corresponding items. Wind up and secure cords so they do not get tangled.
Packing Appliances
Small appliances can be individually wrapped in paper and packed in a carton. Remove cords and label when possible; otherwise, wrap cords so they don't get tangled or damaged. Water should be removed from irons. Cushion the container with wadded paper.
Large Appliances need to be clean and dry. Clean up grease from stovetops, and dry out freezers and refrigerators. Here are a few specifics:
Dishwashers need to be clean and dry with drain hoses disconnected. Leaving the door open for a few days before the move will help dry it out. After they are dry, wrap hoses in paper or towels then place inside the dishwasher.
Washing Machines should be clean and dry, with drain hoses disconnected. You can wrap the metal connector ends of the hoses in a towel then place inside the washer. You should also secure the tub by following the manufacturer's guidelines to keep it from swaying during transit.
Dryers should be unplugged before cleaned. If you have a gas dryer, have it disconnected by a qualified technician who can also cap off the gas line. (Movers are not required to do this.)
Oven/Stove Tops should be cleaned, and all removable parts should be packed together in a clearly marked box. If your oven is electric, there's generally nothing specific that needs to be done. If you have a gas oven/range, you will need to have a qualified service technician disconnect and secure the gas line, then have another technician connect it at your new residence.
Unplug your refrigerator, wash and dry any removable parts, and let your refrigerator and freezer to thoroughly dry out. If you have an automatic ice maker, disconnect the water line. Throw out any perishables. Pack any loose parts – including shelves and bins – in a marked container. Vacuum the condenser/compressor. Empty, clean, and dry the evaporator pan. After your move, wait at least 24 hours to set your fridge back up in order to let the oil settle and prevent possible compressor damage. Dispose of the first few rounds of ice at your new location in case they contain impurities from the water line.
Your microwave can be placed in a well-cushioned carton. Remove and securely wrap glass trays.
Packing Miscellaneous Items:
Figurines, etc., need to have a lot of cushioning. Wrap with tissue paper or paper towels. A small blanket or towel can provide extra protection. If you have fragile items that cost more than $100 per pound, you will need to list them on your "high value inventory" form. If you have a high value item that is very fragile, it's smart to have it professionally packed instead.
Consult with your Moving Professional on the packing of exceptionally fragile items. Items with values exceeding $100 per pound need to be listed on your "High Value Inventory" form to receive proper valuation coverage. If an item is extremely valuable as well as delicate, it might be wise to have it packed for you. Special materials might be needed for maximum protection.
Lamps: Remove the light bulb and lamp harp and wrap them, and the base, separately in newspaper, and pack in the same carton, filling any voids with wadded paper. Wrap lamp shades in tissue paper – not newsprint – or a light towel or pillowcase. Pack the shade in a carton that is at least two inches larger on each side than the shade, lining all sides with wadded paper. You may be able to place a smaller shade inside a larger one as long as they do not touch. If you have silk shades, pack it in a container by itself. Be sure to label as fragile.
Chandeliers or Leaded-Glass Shades: These should be left for expert movers to pack.
Table Leaves: These should be carried in taped paper pads. (Don't place tape on the wood itself.) Do  not use plastic wrap because moisture can get trapped inside and damage the wood.
Large mirrors, paintings, vases, Glass tabletops, etc.: Talk to your moving company about custom-sized crates for these types of items. Be sure not to allow paper to touch an oil painting.
Books: Pack books that are similar in size together, in small cartons. Either pack them flat, or with their spine touching the bottom. Use paper to wrap any expensively bound or sentimental books.
Photographs: Keep photos, videos, and negatives packed separate from other items. Stand photos on edge in a carton rather than just piling them together. You may want to carry these with you to help protect against damage caused by hot or humid environments.
Silk Flowers: Pack arrangements separately, carefully wrapping in tissue paper, paper towels, or plastic wrap. Place crumpled paper around the vase to help keep it from shifting during transit.
Items That Cannot be Transported by Moving Companies
The following are items that cannot be transported by a moving company, either by law or by company policy
Hazardous Materials: This includes items that are flammable, explosive, or corrosive. Examples include:
Aerosols
Ammonia
Ammunition
Bleach
Car batteries
Charcoal and Charcoal Lighter Fluid
Chemistry Sets
Cleaning Products
Fertilizer
Fireworks
Gasoline, Kerosene, or Sterno
Lamp oil
Loaded guns
Matches
Motor oil
Nail polish remover
Paint and Paint Thinner
Pesticides
Poisons
Pool chemicals
Propane tanks
Weed killer
Perishables: Any food, plants, or living things that could spoil or die in transit
We also do not recommend having your moving company move items that are sentimental or of personal importance. These include things like cash, photographs, important documents, furs, collections (e.g., stamps or coins), or expensive jewelry.
Get your Quote online
Request your move online. See your Quote in two easy steps. No credit card required