10 Reasons to Move to Boston
Sep 21, 2023 | No Comments
Boston is a vibrant city that offers countless opportunities for individuals seeking a new place to call home. From its rich history to its thriving economy, there are numerous reasons why relocating to Boston can be a great decision. In this article, we will explore ten compelling reasons why you should consider moving to Boston and how Mozart Moving can assist you throughout the relocation process.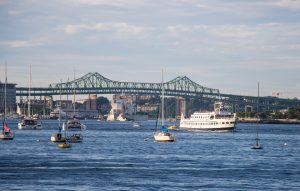 Rich History and Culture
Boston is steeped in history, being one of the oldest cities in the United States. From the Freedom Trail to the renowned museums and historic landmarks, such as the Paul Revere House and the USS Constitution Museum, you will have the opportunity to immerse yourself in the rich history and culture of this city.
World-Class Education
Boston is known for its prestigious universities and colleges, including Harvard University, Massachusetts Institute of Technology (MIT), and Boston University. Moving to Boston means access to world-class education and the opportunity to be a part of the intellectual hub of the nation.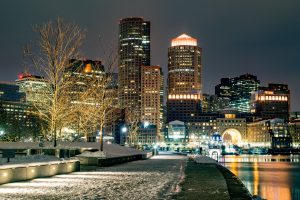 Thriving Job Market
With its diverse economy and strong sectors such as healthcare, education, technology, and finance, Boston offers a thriving job market. The city is home to numerous Fortune 500 companies and startups, providing ample employment opportunities for professionals in various fields.
Sports Enthusiast's Paradise
If you are a sports fan, Boston is the place to be. The city is passionate about its sports teams, including the Red Sox, Celtics, Patriots, and Bruins. Attending a game and experiencing the electric atmosphere is an unforgettable experience for any sports enthusiast.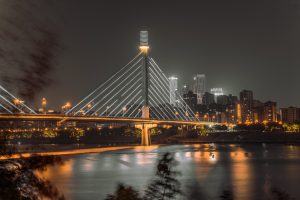 Cultural Diversity
Boston is a melting pot of cultures, attracting people from all walks of life. The city embraces diversity and offers a wide range of cultural events, festivals, and cuisines from around the world. Moving to Boston means immersing yourself in a vibrant and multicultural community.
Beautiful Neighborhoods
Boston is comprised of many unique and beautiful neighborhoods, each with its own charm and character. Whether you prefer the historic charm of Beacon Hill, the trendy vibe of the South End, or the waterfront views of the Seaport District, there is a neighborhood to suit every taste and lifestyle.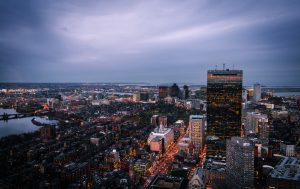 Access to Nature
Despite being a bustling city, Boston offers easy access to nature. With numerous parks, such as the Boston Common and the Arnold Arboretum, and proximity to the picturesque Cape Cod and the stunning White Mountains, outdoor enthusiasts will find plenty of opportunities to explore and enjoy nature.
Excellent Healthcare Facilities
Boston is renowned for its world-class healthcare facilities and medical research institutions. Moving to Boston means having access to top-notch healthcare services and renowned hospitals, ensuring that you and your loved ones are well taken care of.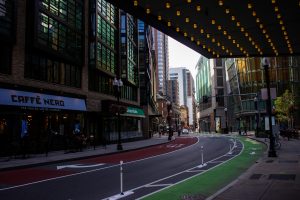 Public Transportation System
Boston boasts an efficient and extensive public transportation system, including the subway, buses, and commuter rails. The Massachusetts Bay Transportation Authority (MBTA) makes it easy to navigate the city and its surrounding areas, offering convenience and reducing the need for a car.
Vibrant Arts and Entertainment Scene
From the Boston Symphony Orchestra to the vibrant theater district, there is no shortage of arts and entertainment options in Boston. The city hosts numerous cultural events, music festivals, and art exhibitions throughout the year, providing endless opportunities for cultural enrichment and entertainment.
Boston has much to offer for those considering a move. Its rich history, vibrant culture, thriving job market, and access to world-class education and healthcare make it an attractive destination. With its beautiful neighborhoods, access to nature, and vibrant arts and entertainment scene, Boston truly has something for everyone. If you are planning a move to Boston, consider enlisting the services of Mozart Moving, a reputable moving company that can assist you in making a smooth and hassle-free transition to your new home in this remarkable city.
Get your Quote online
Request your move online. See your Quote in two easy steps. No credit card required