Discover the Waterfront Wonders of Boston!
Sep 18, 2023 | No Comments
Boston the capital city of Massachusetts, is a vibrant and historic city that offers a plethora of opportunities and experiences for those seeking a new place to call home. From its rich history dating back to the founding of the United States, to its modern and bustling downtown area filled with skyscrapers and cultural landmarks, Boston has something for everyone.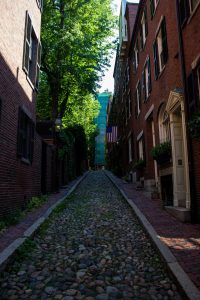 One of the highlights of Boston is its mesmerizing waterfront. Whether you're strolling along the picturesque Charles River Esplanade or exploring the bustling docks of Boston Harbor, the waterfront offers a myriad of activities and sights to behold. Take a leisurely boat ride along the harbor and enjoy stunning views of the city skyline, or embark on a relaxing walk along the waterfront promenade while breathing in the refreshing sea breeze.
In addition to its scenic beauty, the Boston waterfront is also home to a vibrant dining and entertainment scene. Indulge in fresh seafood at one of the many waterfront restaurants, where you can savor delicious lobster rolls or enjoy a plate of freshly shucked oysters. After dinner, you can catch a show at one of the nearby theaters or simply sit back and relax at a waterfront cafe while watching the boats sail by.
But the waterfront is not just for leisure and entertainment. It also serves as an important hub for business and innovation. The Seaport District, located on the waterfront, has become a thriving center for technology and entrepreneurship, attracting startups and established companies alike. With its state-of-the-art office spaces, collaborative work environments, and access to venture capital, the Seaport District has become a go-to destination for those looking to make their mark in the business world.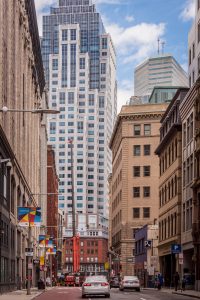 When considering a move to Boston, the mesmerizing waterfront should definitely be at the top of your list. Its combination of natural beauty, cultural attractions, and business opportunities make it an ideal place to live, work, and play. So, why wait? Start exploring the wonders of Boston's waterfront today and discover all that this amazing city has to offer.
The Beautiful Boston Harbor
One of the main highlights of Boston's waterfront is its picturesque harbor. The Boston Harbor is a bustling hub of activity, with its sparkling blue waters and stunning views of the city skyline. It offers a wide range of recreational activities such as sailing, kayaking, and boating, perfect for outdoor enthusiasts. Whether you want to spend a relaxing day by the water or embark on an adventure, the Boston Harbor has something for everyone.
The Historic Seaport District
Adjacent to the Boston Harbor lies the historic Seaport District. This area has undergone significant revitalization in recent years and has transformed into a vibrant neighborhood with a mix of residential, commercial, and cultural spaces. The Seaport District is home to trendy restaurants, upscale shopping centers, and art galleries, providing ample opportunities for entertainment and leisure. Additionally, the district hosts various events and festivals throughout the year, making it a lively and dynamic part of the city.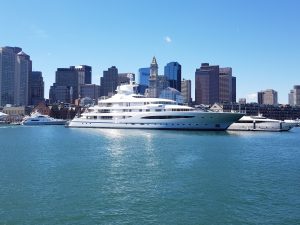 The Iconic Charles River Esplanade
Another waterfront gem in Boston is the Charles River Esplanade, a scenic park that stretches along the banks of the Charles River. This oasis in the heart of the city offers a peaceful retreat from the hustle and bustle of urban life. The Esplanade is adorned with lush green spaces, walking paths, and picnic areas, perfect for a leisurely stroll or a relaxing afternoon picnic. It also hosts numerous outdoor concerts, festivals, and fireworks displays, creating a vibrant atmosphere for residents and visitors alike.
A Waterfront Wonderland
Boston's waterfront offers a multitude of wonders that make it an ideal destination for those looking to relocate. From the enchanting Boston Harbor to the lively Seaport District and the serene Charles River Esplanade, there is no shortage of beauty and excitement to be found. By moving to Boston, you can immerse yourself in the rich history, cultural diversity, and natural splendor that this city has to offer.
If you are considering a move to Boston, look no further than Mozart Moving Firm. With their expertise and professionalism, they will ensure a smooth and seamless transition to your new home in this waterfront wonderland.
Get your Quote online
Request your move online. See your Quote in two easy steps. No credit card required