The Perfect Blend of Past and Present!
Sep 18, 2023 | No Comments
Boston, the capital city of Massachusetts, is a vibrant and culturally rich metropolis that offers a unique blend of past and present. From its historical landmarks such as the iconic Freedom Trail and the historic Fenway Park, to its world-renowned educational institutions like Harvard University and MIT, Boston is truly a city steeped in history and intellectual excellence.
Not only does Boston have a rich historical background, but it is also a hub of innovation and economic growth. The city is home to numerous biotechnology and healthcare companies, as well as leading technology and financial institutions. Its booming economy provides a plethora of job opportunities and attracts top talent from around the world.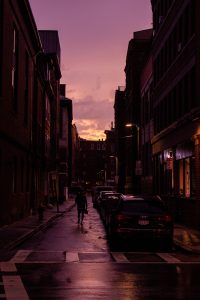 In addition to its historical significance and economic prosperity, Boston boasts a lively and diverse cultural scene. The city is known for its vibrant arts and music scene, with numerous museums, theaters, and concert venues showcasing a wide range of artistic expressions. Food enthusiasts will also be delighted by the city's diverse culinary offerings, from fresh seafood to international cuisines.
Furthermore, Boston offers a high quality of life with its numerous parks, recreational areas, and access to beautiful coastal areas. Whether you enjoy strolling along the Charles River Esplanade, exploring the Boston Common, or relaxing on the picturesque beaches of Cape Cod, there are plenty of outdoor activities to enjoy.
If you are considering a move to this fascinating city, you will find a welcoming and inclusive community that celebrates diversity and fosters a strong sense of belonging. Boston's neighborhoods offer a unique charm and character, each with its own distinct personality and amenities.
Boston is a city that seamlessly combines its rich historical heritage with a forward-thinking and innovative spirit. Whether you are interested in history, education, career opportunities, arts and culture, or simply enjoying a high quality of life, Boston has it all. Consider making Boston your next home and experience the magic and charm of this remarkable city.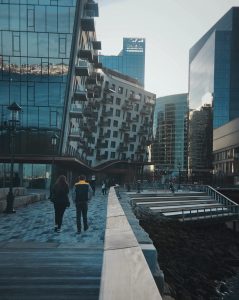 Rich History and Heritage
Boston is steeped in history and boasts a rich cultural heritage. As one of the oldest cities in the United States, it played a significant role in the American Revolution. Walking through the charming cobblestone streets of Beacon Hill or visiting the iconic Freedom Trail, you will feel a connection to the past that is hard to find elsewhere. The city's numerous museums, such as the Museum of Fine Arts and the Paul Revere House, offer a glimpse into Boston's intriguing history.
Thriving Economy and Job Opportunities
Apart from its historical significance, Boston is also known for its thriving economy and abundance of job opportunities. The city is home to several prestigious universities and renowned research institutions, making it a hub for innovation and intellectual pursuits. Companies in sectors such as technology, finance, healthcare, and education are flourishing in Boston, providing a wide range of employment options for professionals in various fields.
Cultural and Artistic Hub
Boston is a cultural and artistic hub that offers a vibrant arts scene. The city is renowned for its world-class theaters, including the historic Boston Opera House and the Wang Theatre, where you can catch Broadway shows, ballet performances, and concerts by renowned artists. The Museum of Fine Arts houses an extensive collection of art from around the world, while the Isabella Stewart Gardner Museum offers a unique blend of art and architecture. With its numerous galleries, music festivals, and cultural events, Boston never falls short of artistic inspiration.
The Best of Both Worlds
Boston is a city that seamlessly blends its rich history with a modern and forward-thinking outlook. Whether you are a history enthusiast, a professional seeking career opportunities, or an art lover, Boston has something to offer for everyone. Moving to Boston with the assistance of Mozart Moving, a reputable moving firm, can ensure a smooth and hassle-free relocation process. So, why wait? Embrace the perfect blend of past and present and make Boston your new home!
Get your Quote online
Request your move online. See your Quote in two easy steps. No credit card required